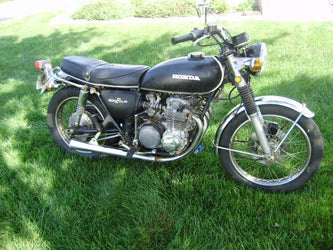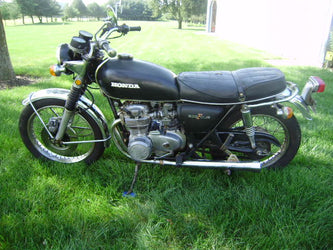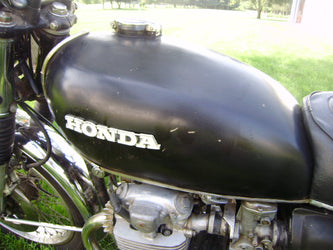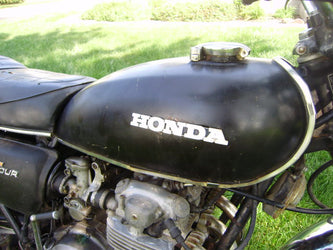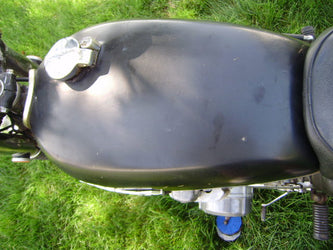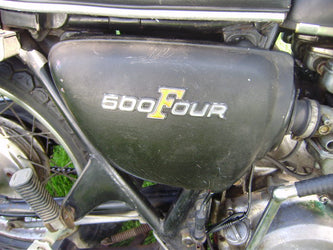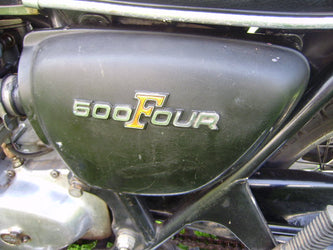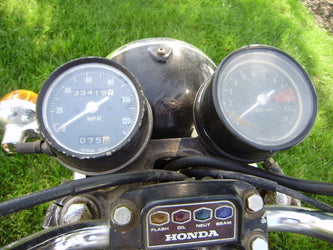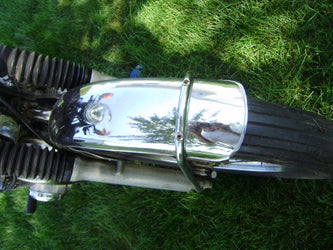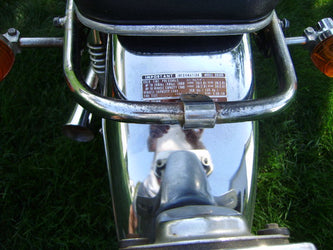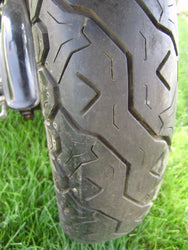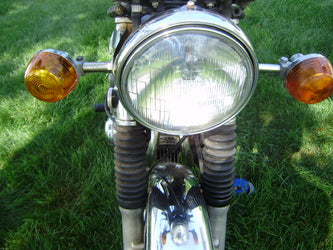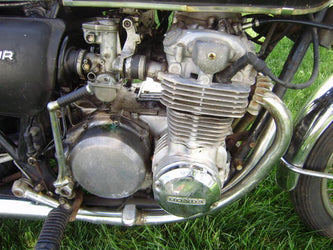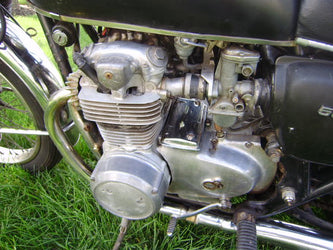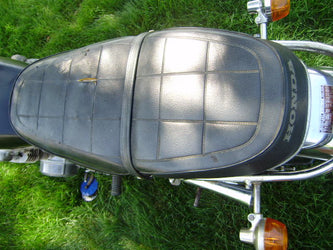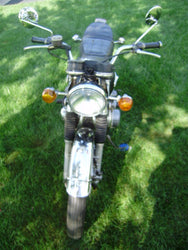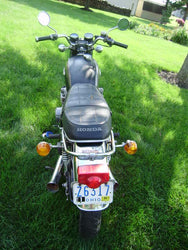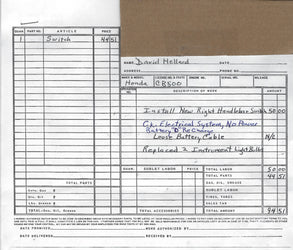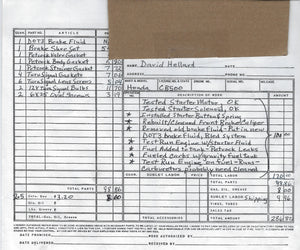 Sale Pending Honda CB500 Four Cylinder 1972 Cannot be purchased online Use Chat Button for Questions
Regular price
Sale price
$1,975.00
Unit price
per
Sale
Currently Out of Stock
This Motorcycle cannot be ordered online.  A purchase decision like this requires deeper personal contact.  Use the "Contact Us" or "Chat Buttons" to contact me.
 This model was recently showcased in the  January 2023 Vintage Japanese Motorcycle Club Magazine as "having all the features of the  1971 CB750 but being lower, lighter, quieter, and slightly more refined, than its bigger brother-- but also  80 pounds lighter!"
I bought this bike recently, it had not been licensed for many years. I thought it looked pretty nice, had a lot of potential but needed some TLC.
 I immediately took it to my mechanic and had him thoroughly go over it and get it running.  You will note two separate repair bills on two different dates totaling over $380
Disc Brake Calipers were rebuilt, new rear drum shoes installed
Installed a brand new Right Handlebar Switch wired it though the handlebars like stock
Gas Tank cleaned, petcock was rebuilt
Repaired and replaced turn signal and instrument units and bulbs as needed.
Installed a brand new Right Handlebar Switch wired it though the handlebars like stock
Bike starts and runs, shifting clutching and braking as it should.  The tires look good and not weather checked, but they are old and I would suggest riding on them for any distance
The bike is in remarkable shape. Chrome is very good to excellent, fork gaiters not cracked.  Nothing crashed or out of alignment.  The gas tank is not dented, sidecovers are not cracked.  
But I have a decision to make.  It is painted a non descriptive flat black.  Dull and not sharp at all.
Do I sell it as it is, inexpensively and let someone else pick out the paint color, or do I go ahead and have it painted?
The $1975 price listed is what I am asking as it stands.  With new paint it would bring over $4000.
I have a clear Ohio title in my name.  This bike can be seen by appointment in the Columbus, Ohio area.  If you are further away, I have excellent shippers that you can work with to get it to you safely.