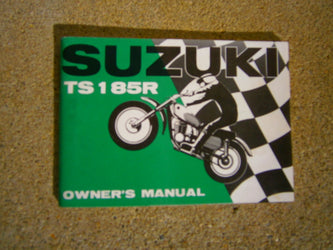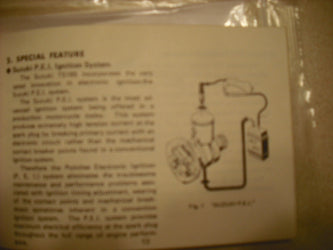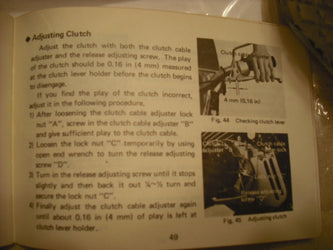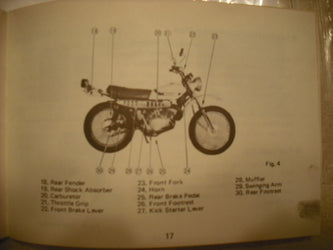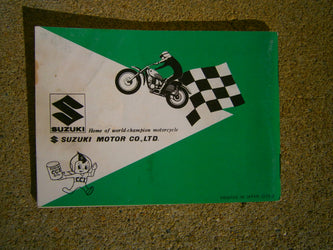 Suzuki TS185,Owners Manual 1971 First year sku 3166
Regular price
Sale price
$79.00
Unit price
per
Sale
Currently Out of Stock
Dated march 1971. I remember seeing my first TS185 --a 1971 in green.  What a sight it was watching my friend Dave D's brother in law wheelie it with ease at a family picnic!  I couldn't afford one then, and I have been trying to buy an original 1971 in green for years, if you see one, email me!
;This manual is in excellent condition, An owner's manual is a must for tuneups, all specs and wiring diagram.
This is a real piece of nostalgia for many my age.