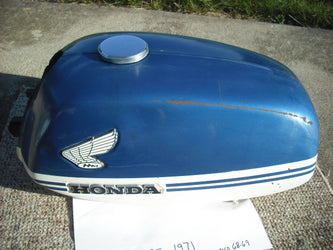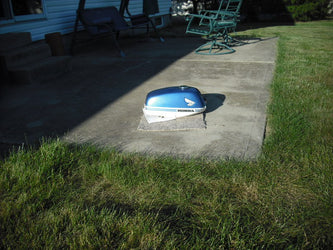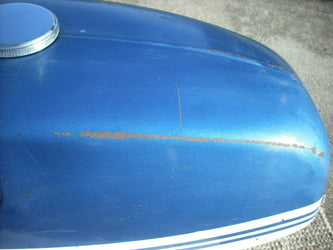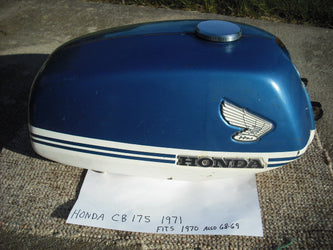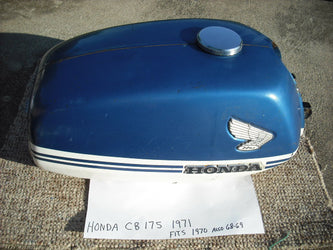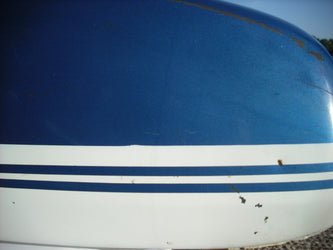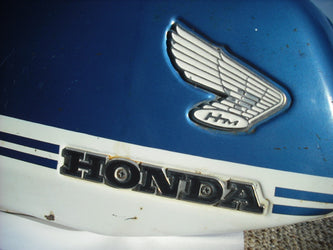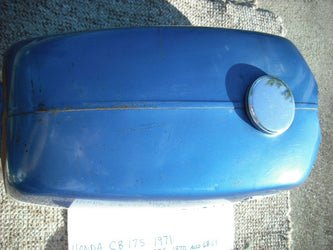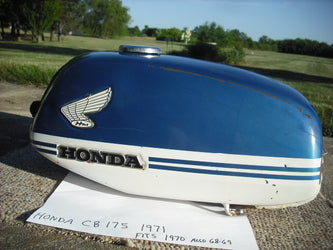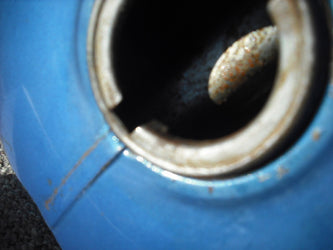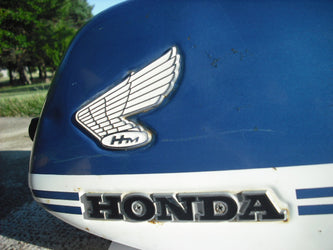 Honda CB175 Blue Gas Tank
Regular price
Sale price
$396.00
Unit price
per
Sale
Currently Out of Stock
If  you are looking, you know how hard it is to find a used tank that doesn't have some large ugly dent, not this one, you can put it right on.  It is a 1971 model, but the 1970 model is identical except for an extra stripe.  This tank may also fit the 1968-1969 as well.
Solid, straight with a minimum of scratches I have included many pictures from all angles.  All original  blue paint that still shines up, and original wings/Honda badges and striping that looks great. .Gas cap is shiny chrome.  The inside of the tank is nice.  Ride it, or a great candidate for re-painting.
It does have a small shallow delicivity in the front left, no break in the paint.  It does have a thin line of light rust along the ridge on left side.  The natural seam that runs down the middle has a little rust. Does not include petcock.
It is nearly impossible to find a decent replacement tank.  Most of them on Ebay are really beat.  This is a very nice original tank and an excellent value.