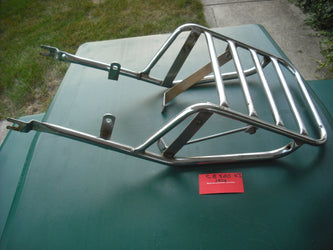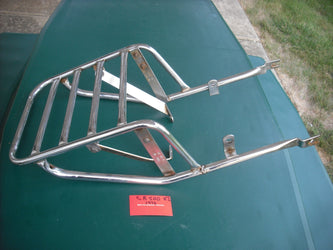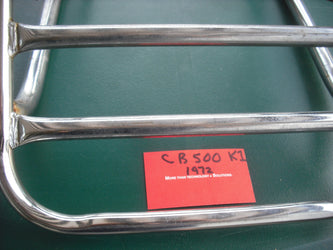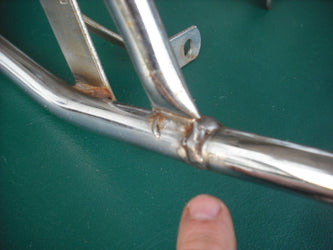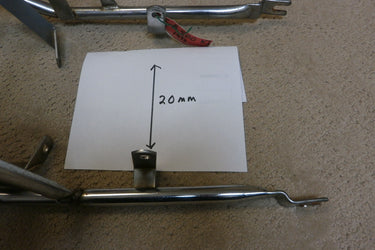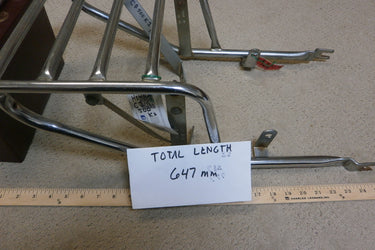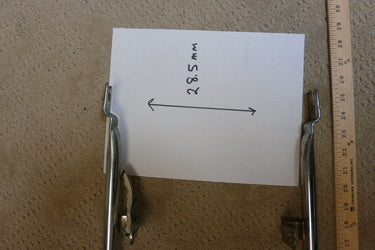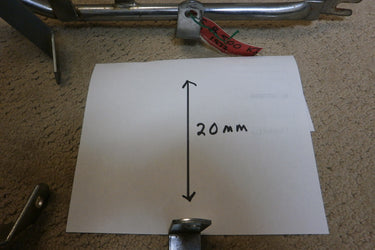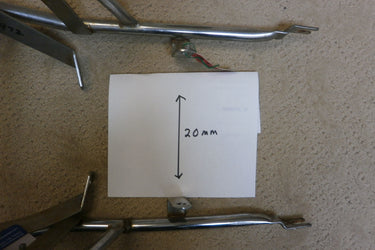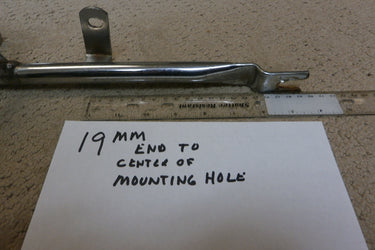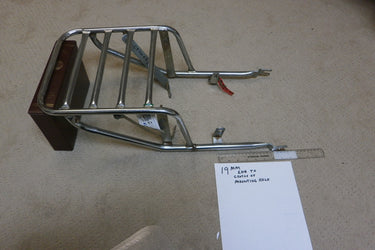 Sold by invoice 12/1/16 Honda CB500 Four Rack 1971-1973, 1974 CB550 Four 4006
Regular price
Sale price
$207.00
Unit price
per
Sale
Currently Out of Stock
Rajiv Sankranti 5051 lougheed hwy Apt 1102 Buzz Code 357 burnaby British Columbia v5b4t5 Canada
This is an beautiful chrome rack for the 1971-1973 Honda CB500 four models which is model code 323. It is a AA Rack and marked as CB500K1 .  I have taken plenty of pictures you can see that the condition of the rack and chrome is very very  nice. It only has minimal corrosion most of it is on the steel bolts or welds.  Straight and pretty.
It does have one round weld on the brake side just in front of the verticle front post.
I am fairly certain it will also fit the 1974 CB550 four (model code 374)which appears to be a identical to the CB500 with just a little more displacement.
It MAY also fit a CB450K5. The fender mounts are identical in size but one is stamped CBCL 450K5 500K1 the other says Honda 72CB CL450K5
I have attached pictures that show its mounting dimensions
In any case, please make sure that you want this.  I can take more pictures or measurements before you order as there are no returns.