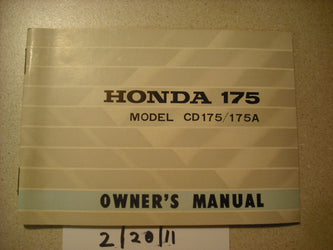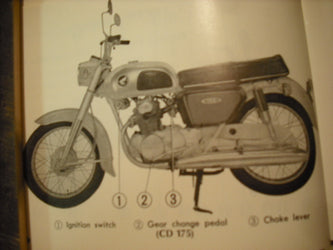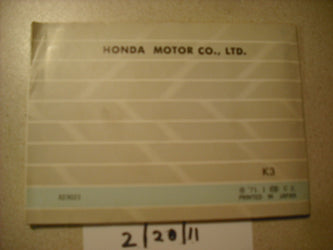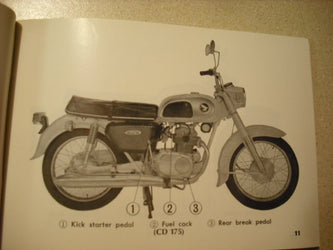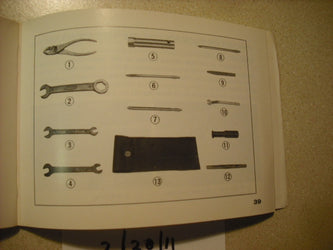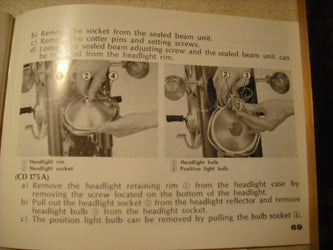 Honda CD175K3 Owners Manual sku 1877
Regular price
Sale price
$69.00
Unit price
per
Sale
Currently Out of Stock
Honda CD175Ke  (sometimes called CA175K3)were made only parts of three wo production years late 1968 through 1970.   there were really two distinct models of CD175 and they had two different engines.  One was a "sloper" 1968-1969 nstalled at angle, the later model 1969-1970 had a more traditional configuration like 1970 onward CB175.
This manual is in nearly new condition., and it shows pictures of the non sloping engine.  It is must for tuneups, and it has a fold out wiring diagram.
This is a rare model and a very rare manual.  is the only one I have ever had for sale.