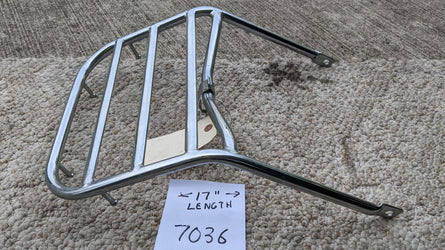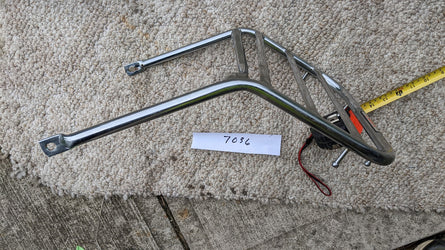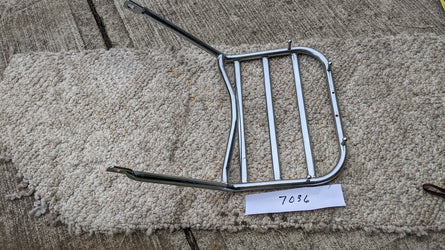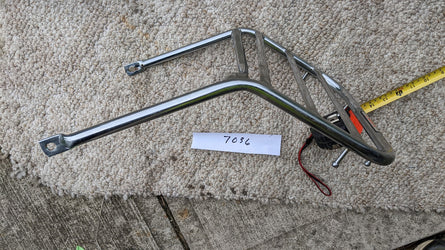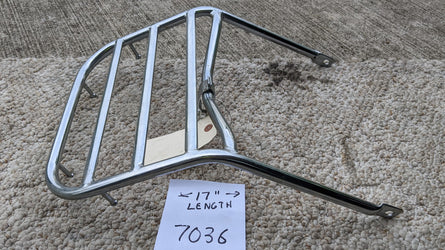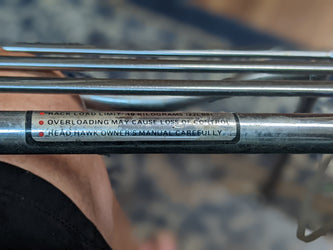 Hawk Motorcycle Luggage Rack my sku 7036
Regular price
Sale price
$122.00
Unit price
per
Sale
Currently Out of Stock
Gorgeous high chrome luggage rack.  Not sure of brand but looks like an AMCO or Hondaline because the chrome looks like it is poured on.
Not 100% sure what it fits, however its label says for owners to "read your Hawk Manual"Carefully"  
Length 17" long
Frame Mount across the seat width  is  12.5" inside dimension.