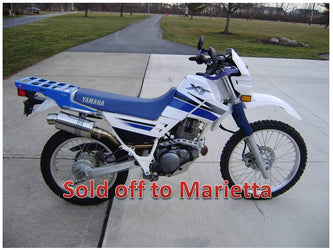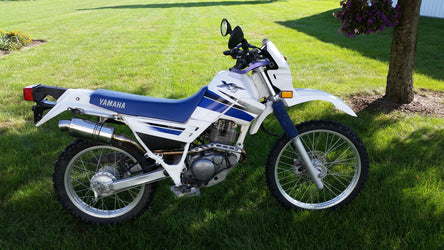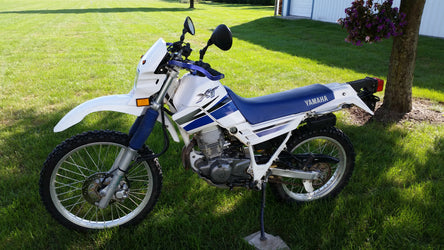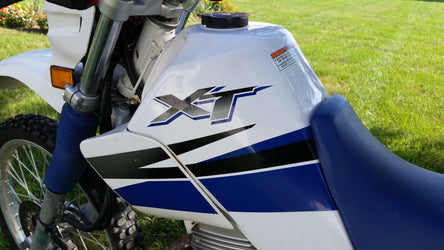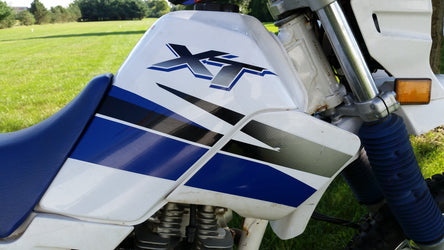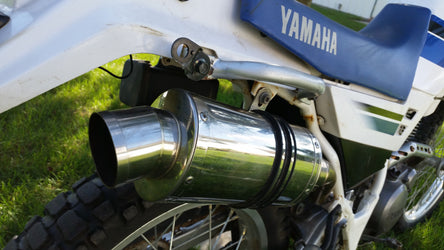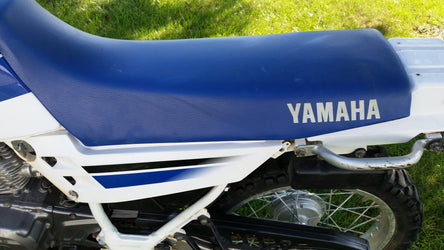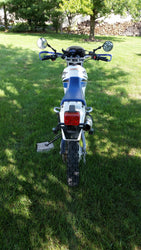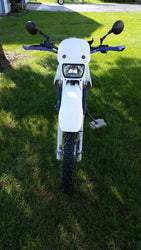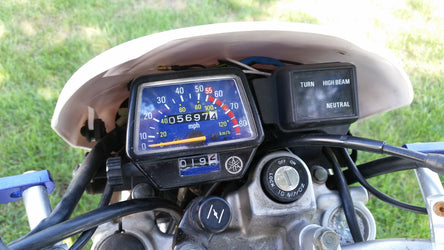 Sold Yamaha XT225 Street Trail
Regular price
Sale price
$2,620.00
Unit price
per
Sale
Currently Out of Stock
Sold 3/9/20
Matt McCraken
116 Victory Place
Marietta, OH  45750
Also known as a Yamaha "Serow," This model was the workhorse of the dual purpose Yamaha lineup and virtually unchanged until its production ended in 2007. Street legal, light, quick handling.   It has a low 5700 miles on the odometer and sports a brand new rear tire. A much superior off-road bike than the heavier XT250.  
This bike is in excellent condition, just look at the closeup pictures.  Also it has better than new performance as it has a beautiful chrome performance exhaust.  Starts easily and runs strong in all rev ranges.  I also  have added a new blue luggage rack.  This bike is great for around town, and absolutely trail ready if you want to go out and hit the hard stuff. 
I just bought another dual purpose bike and I just don't ride this any more.