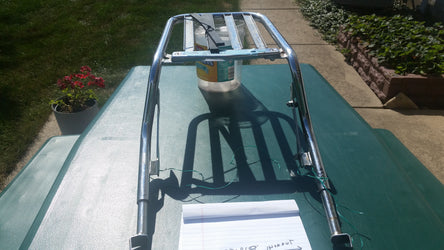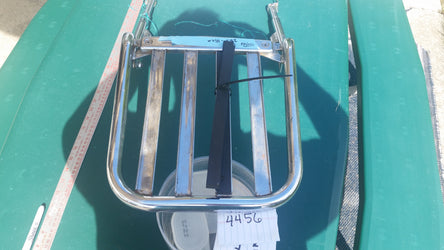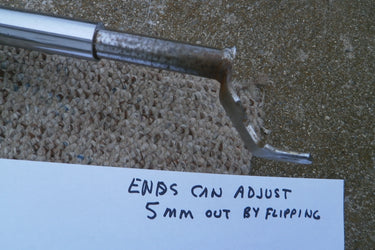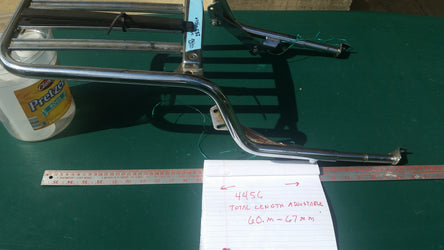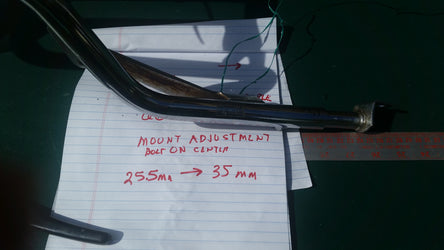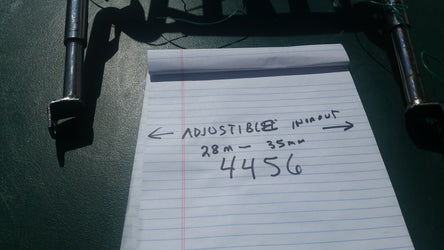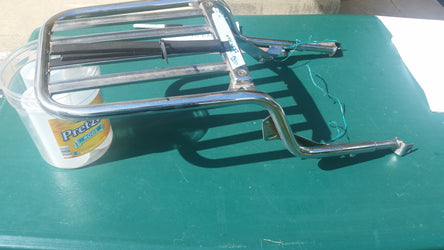 Honda CM400 CB 400 rack Adjustable Luggage Rack sku 4456
Regular price
Sale price
$169.00
Unit price
per
Sale
Currently Out of Stock
I sold one to a guy with a 1981 Honda CM400 Custom that said it fit perfectly.  I also sold one of these to a guy with a CB 400 and I didn't hear of any fitment problems.
K&G rack. It is  adjustable from 28.2 mm across to 35mm if turned out.  Given the sliding mount, the length can safely adjust from 60mm to 67mm  It has two different side mounting holes for additional mounting flexibility. 
 Excellent condition High Chrome with only the most minor of rust at a couple of welds. It is missing one of the rubber strips.. One of the adjusting bolts has been replaced
If you have any doubt about fitting it, email me before ordering and I can take additional measurements.