Click the picture below for the type of part you are looking for
Happy Customers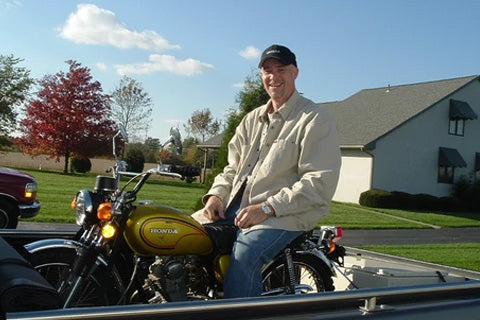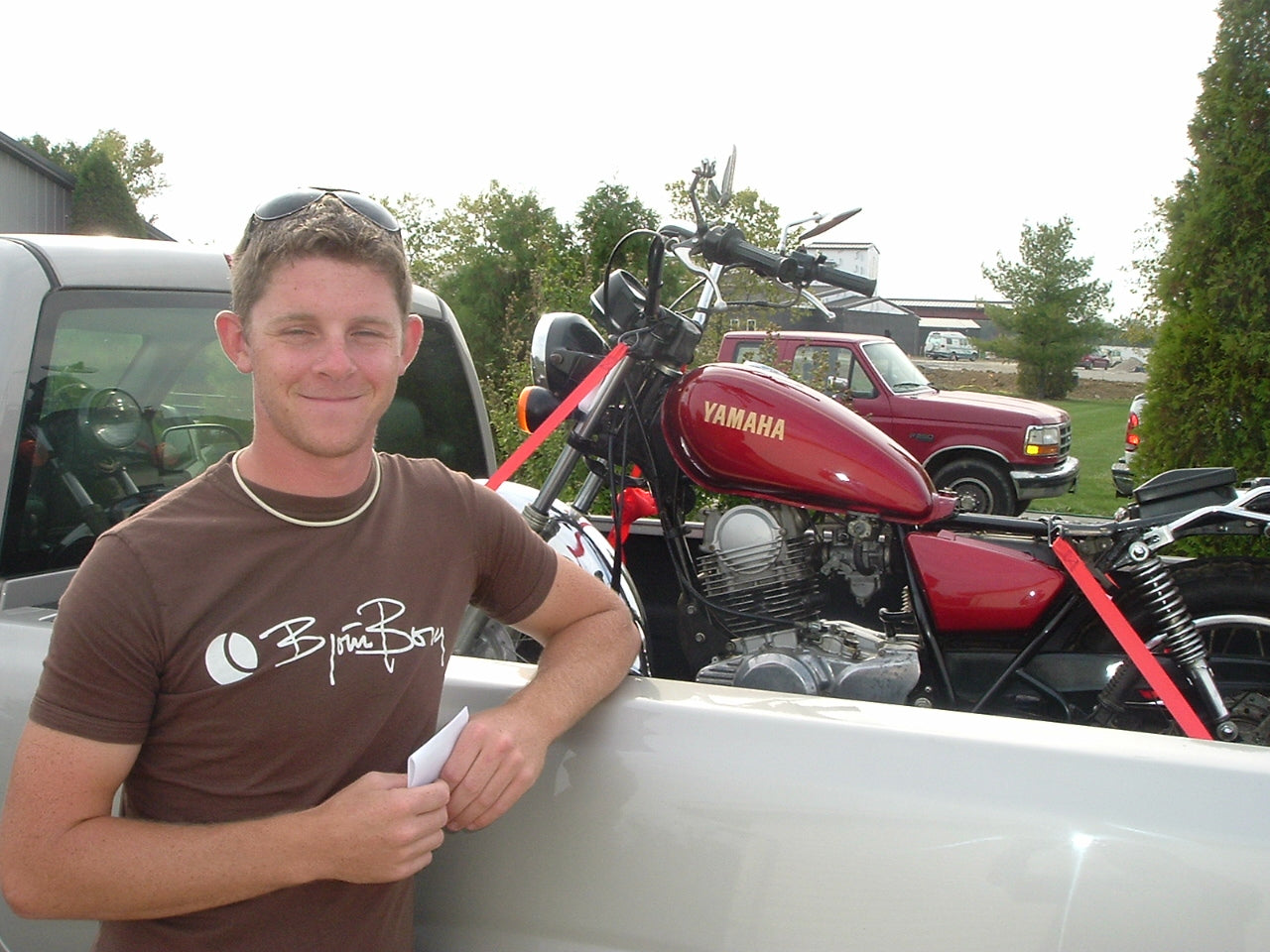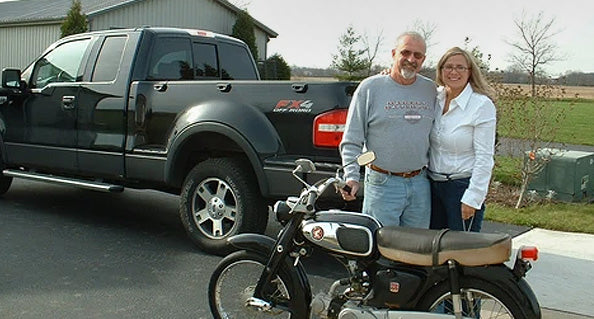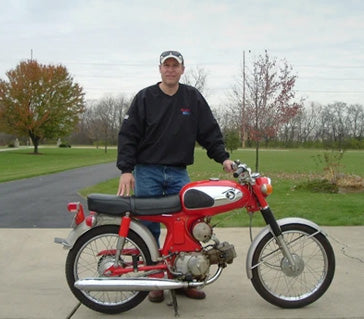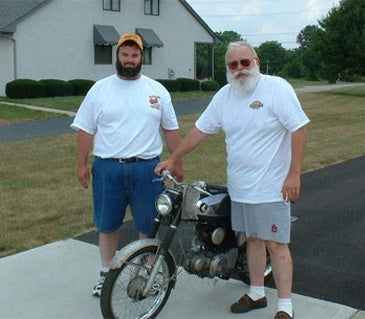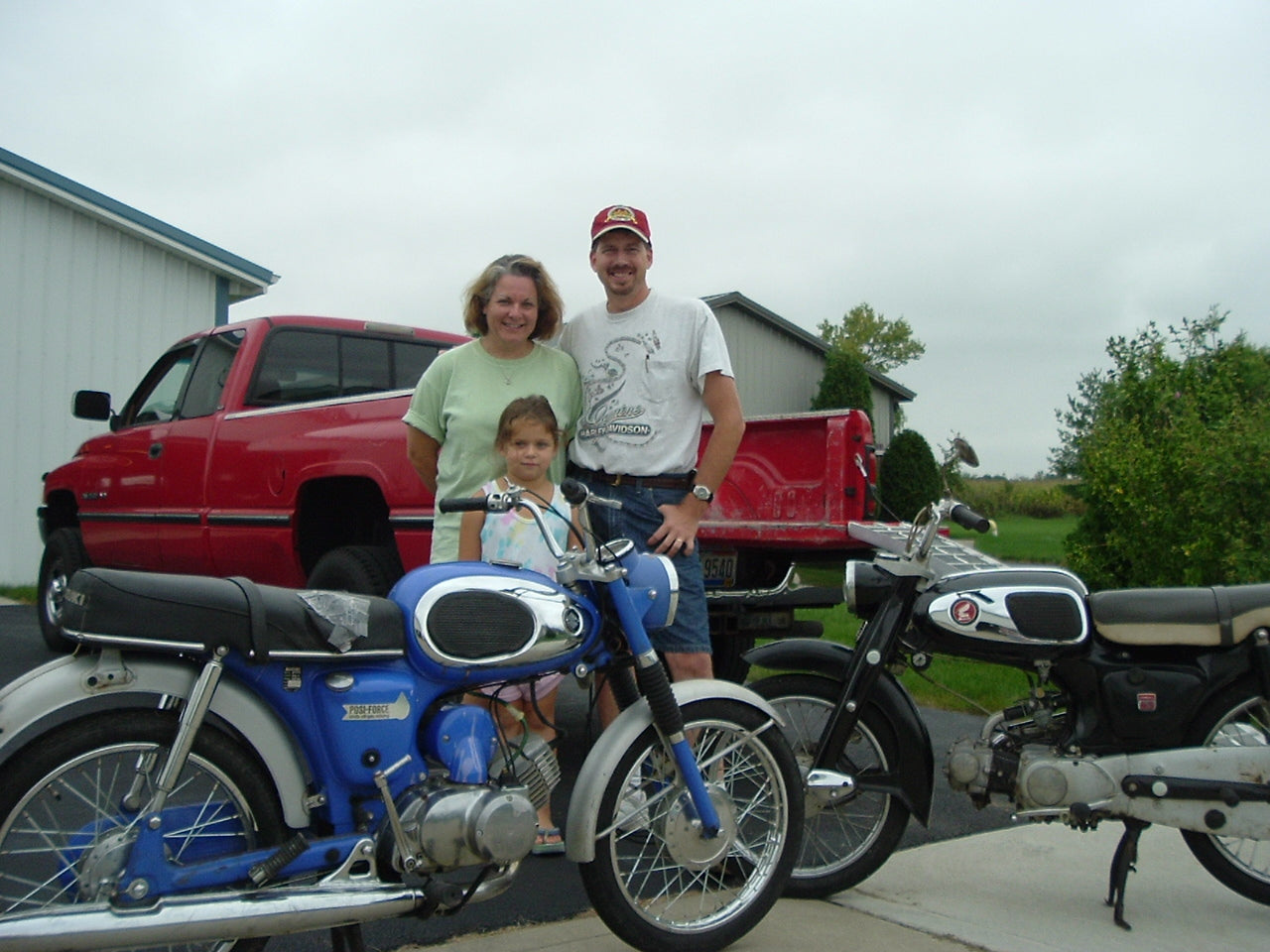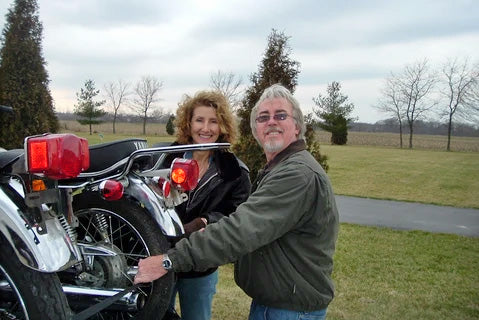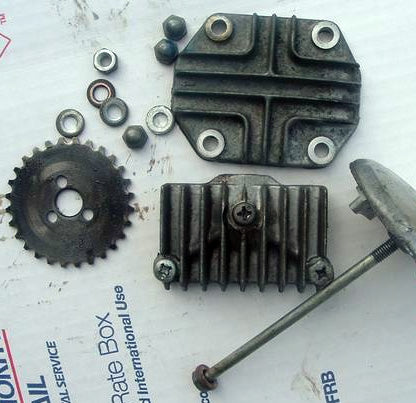 Original OEM Parts
99+% of the parts you see are original, removed directly from vintage motorcycles. If you want to know the origin of a part, please ask
CONTACT US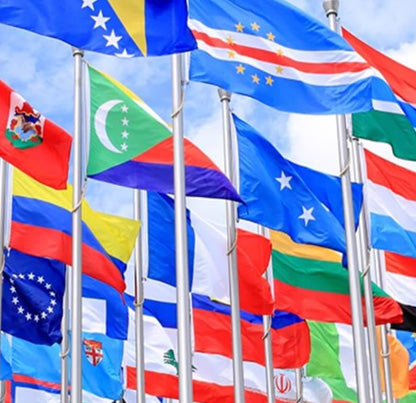 We ship worldwide!
People from all over the world enjoy these classic bikes. If you see a part you need, we're happy to ship anywhere in the world.
SHOP PARTS NOW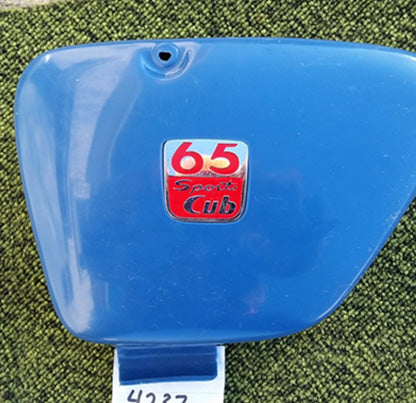 Don't see the part you need?
Our inventory is always changing. If you need a specific part, and don't see it listed, please contact us. We're always on the lookout for great vintage parts and accessories.
Request a part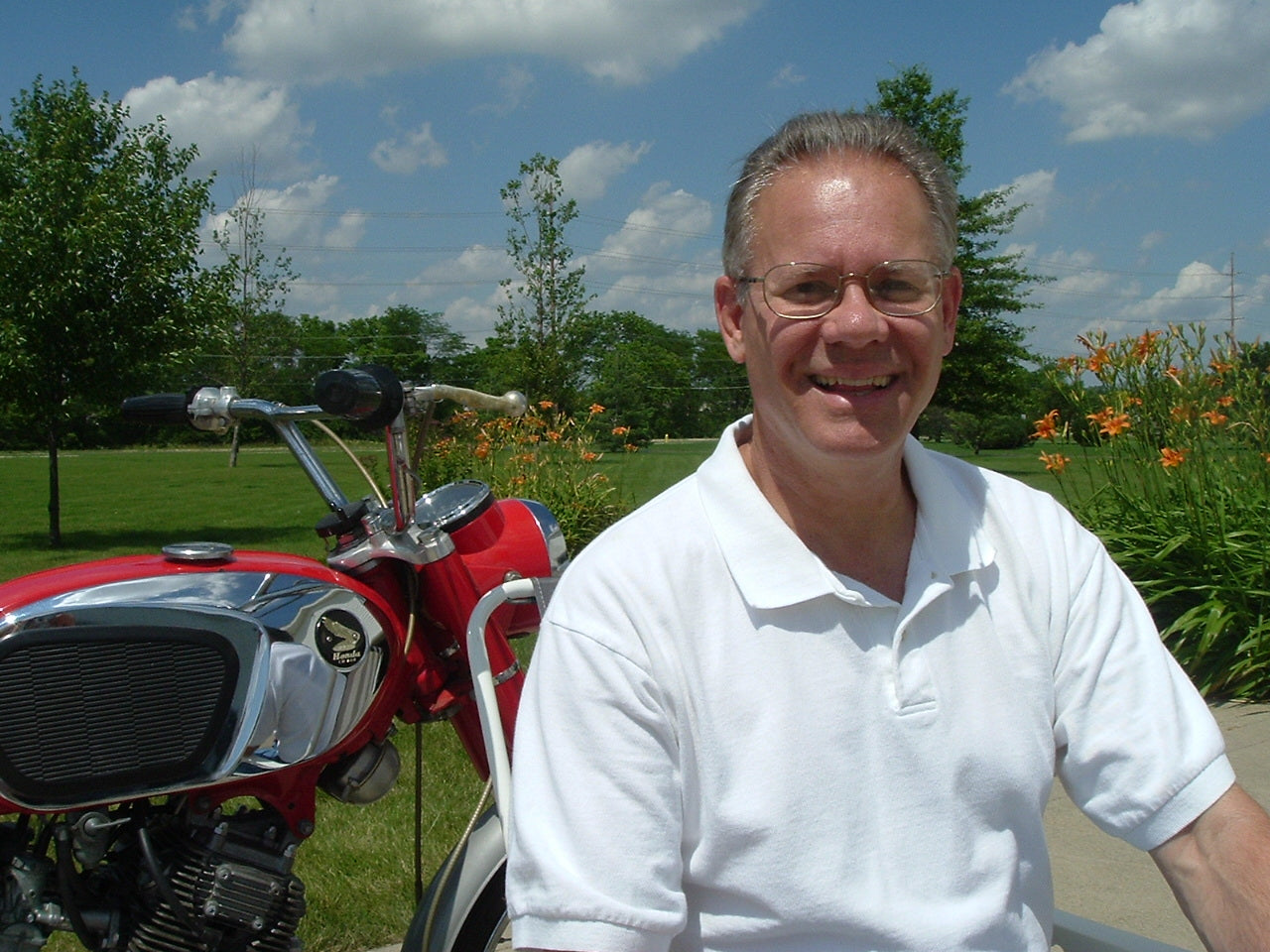 About Us
Hello and welcome to Classic Japanese Motorcycles. We are located in Columbus, Ohio, but we ship internationally. If you have any questions, please Contact Us. We typically return your emails within four hours.

Have you ever noticed that at the very top of many unrestored small bore vintage gas tanks have lots of little tiny scratches? Ever wonder why? Well,
I am sure that my experience riding my friend Jimmy Brandt's Honda Super 90 may tell the story. At the time, nothing was more important than trying for the land speed record watching the speedometer creep up: 59, 60, 61,maybe even 62 if there was a tail wind that day.
READ MORE

We ship worldwide!
we're happy to ship anywhere
in the world

Return & refund
All sales are final