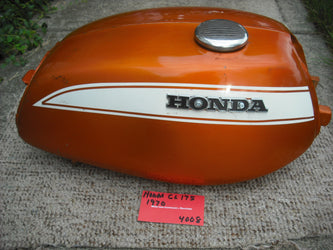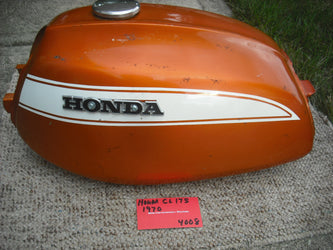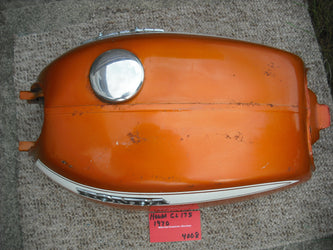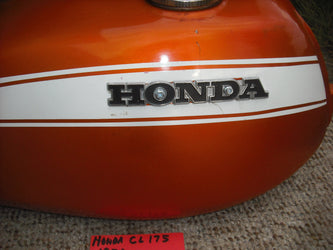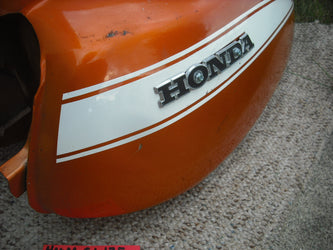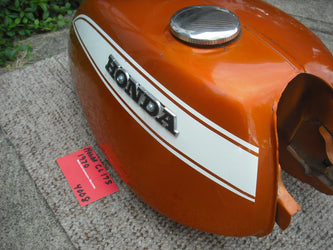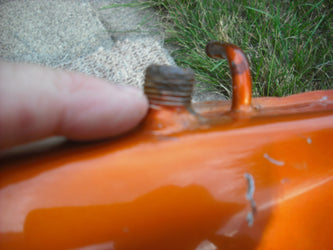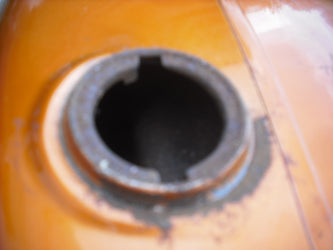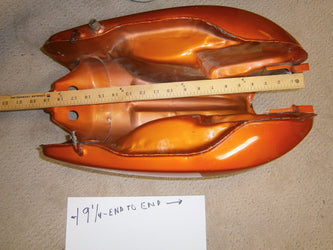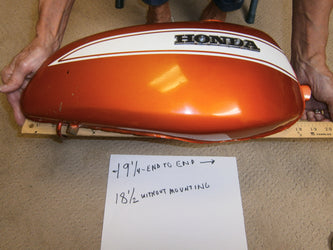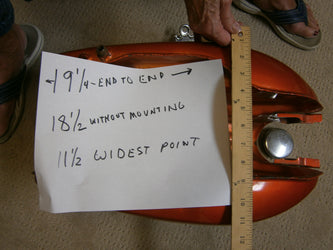 Honda CL175 Gas Tank Candy Topaz Orange 4008
Regular price
Sale price
$189.00
Unit price
per
Sale
Currently Out of Stock
Man this is really a beautiful tank., with an original gas cap!    No dents or dings anywhere, the paint is bright with just the slightest hint of sun fade-and the only way you can tell that is the underneath looks like brand new! The striping paint is near perfect.  It has just a few small scratches on the top as shown in the pictures.I believe with work you could make those small spots much less noticeable.
The badges are very nice.  they are solidly anchored with metric screws, but they are longer than stock, so I put washers on them.  Original screws are available on the internet.
The inside of the tank has the light surface rust that all used Honda tanks do. Fuel extensions botrh sides are clear,. It is hard to take a picture of something so shiny, but  I have included lots of pictures, but I can take more if required.
PLEASE NOTE  The spigot where the petcock has corrosion that has damaged part of the threads.  You could get a petcock on there with a lot of twisting, but I would suggest  running a metric tap across the threads to make them more useable.
I believe this  tank will also fit a CL350.  I know the 1968-1969 CL175 and CL350's were interchangeable.  However NO guarantee on this.  I have taken measurement pictures so before you order it for a CL350 PLEASE email me for dimensions.  There is no return of parts, so make sure it will fit.
Beautiful tank that you would be proud to put on your bike.