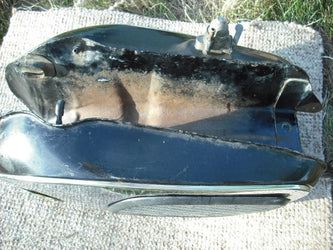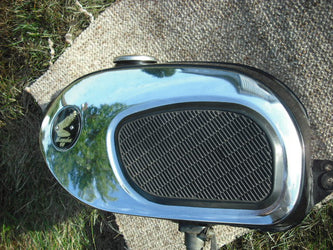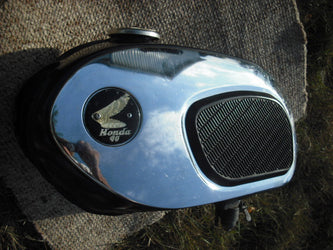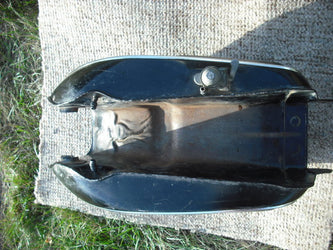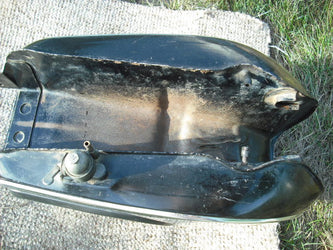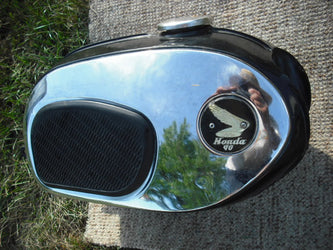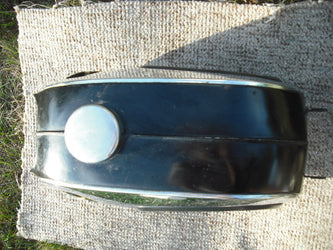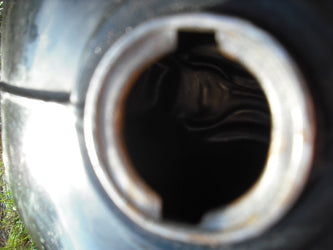 Honda CA200 90cc Black Gas Tank
Regular price
Sale price
$329.00
Unit price
per
Sale
Currently Out of Stock
SOLD to Bob Barron East Ohio
Wow, when have you seen one of these for sale--You can hardly find one listed as a Honda model that was sold. Once Super 90 Hondas came out this push rod engined model was really pushed to the background.  However anyone that owns one of these has a real hard to find gem of a classic.
Even more unbelievable is its condition: with original badges,chrome side panels, gas cap,rubber knee pads--AND with its petcock! 
Fits all years of CA200 production 1963-1966 , and would possibly work with a CA160 dreamThis tank is in beautiful shape with a minimum of scratches and the inside of the tank is clean too.  No repaint needed, just put it on.
It is difficult to get a good closeup digital image, I have taken a lot of pictures, but please email me with any questions you might have.
Hurry, it may be years before you even see another CA95 tank for sale, let alone in the condition this one is in.