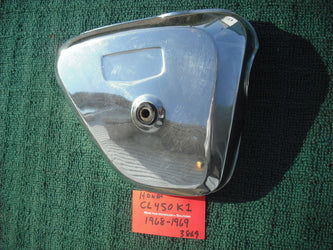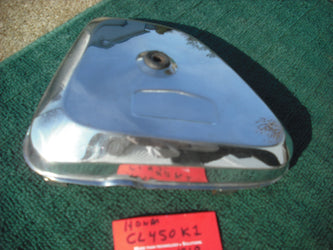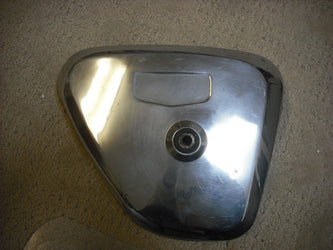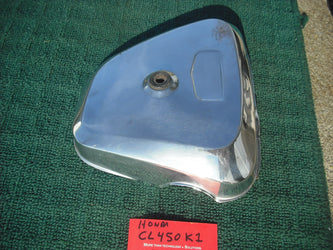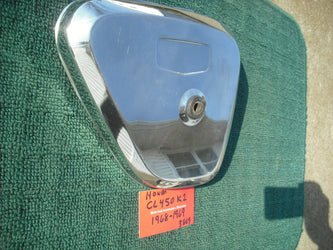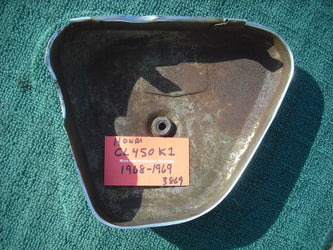 Honda CB450K1 CL450K1 Sidecover Right 3869
Regular price
Sale price
$99.00
Unit price
per
Sale
Currently Out of Stock
If  you are looking at this ad, I probably don't have to tell  you how rare this sidecover is.  This model was made in one half of each model year 1968-1969.  The right sidecover was interchangeable with either the CB or CL450 of these years.  They didn't sell many, and I have only seen one in my lifetime of collecting bikes.
This model has the indentation for the almost rectangular 450 badge(wish I had one!).  The other thing about it is that it is chromed beautifully.  In stock form this part was not chrome.  I have a couple of theories.  Honda had some all chrome bikes that they let brand new dealers sell as a part of their grand openings back then.  This could have been one of those.  If not, it was just chromed.  It was a lot less expensive back then, and lots of people had things chromed
It is in gorgeous shape, just a couple of small nicks here and there.