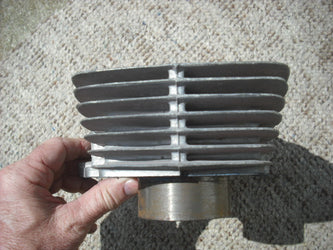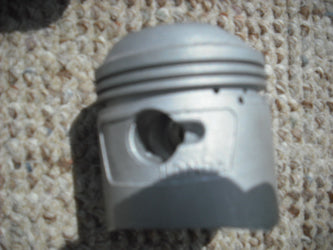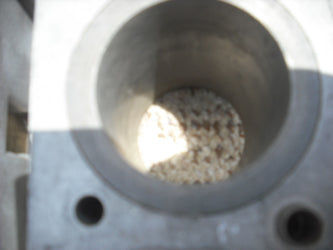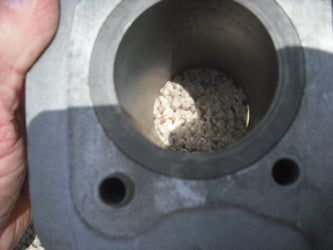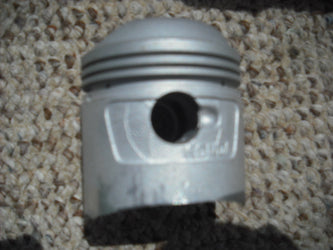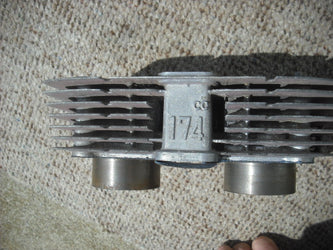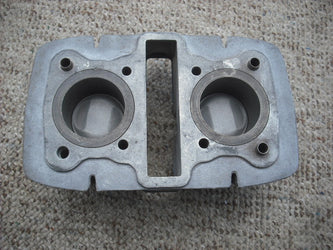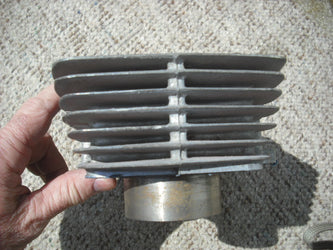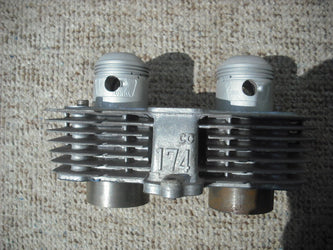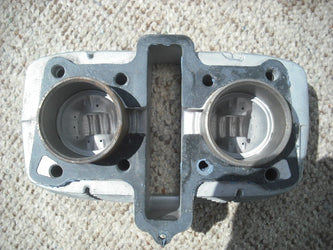 Honda CB175 CL175 Cylinder and Pistons 3877
Regular price
Sale price
$99.00
Unit price
per
Sale
Currently Out of Stock
Hard to find combination, add piston rings and a new gasket and I believe you could put this right on.
The pistons look new. One piston is numbered 313 5 the other 313 6 One piston has been slightly polished on the bottom edge. If the pistons aren't new they sure look like it. They do not come with rings. The cylinder is used, but exterior of the cylinder also looks great, very clean with no cracked fins.
One cylinder has a very slight scratch, someone with a micrometer can figure out whether it needsto be bored out but I do not think so.