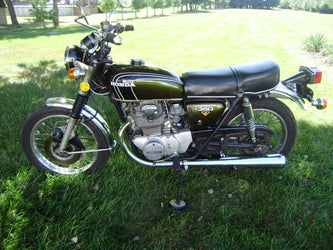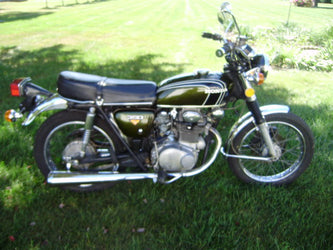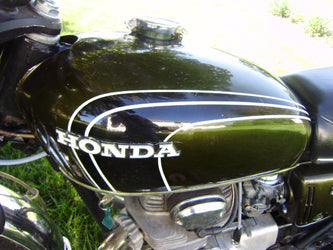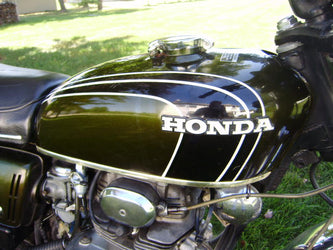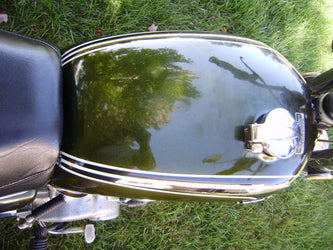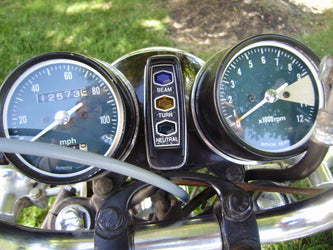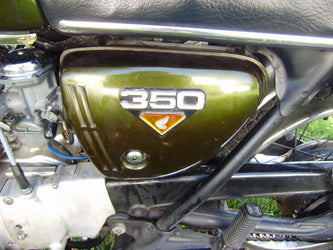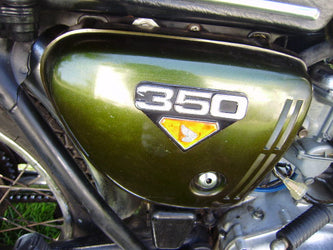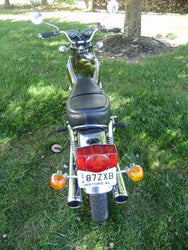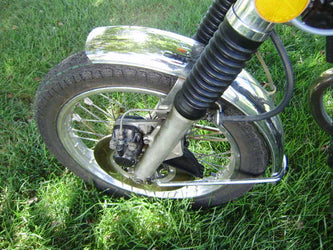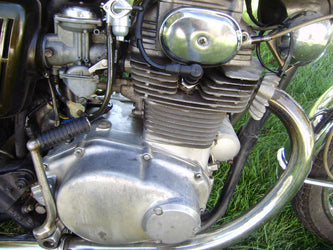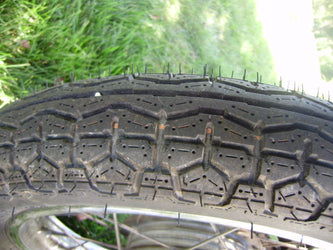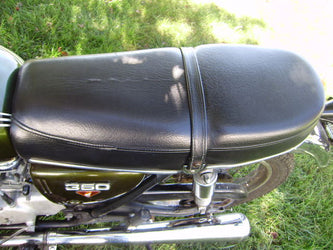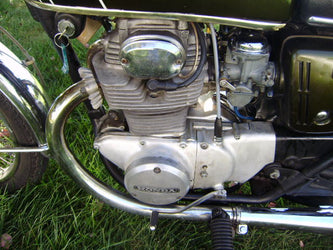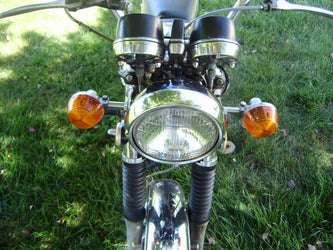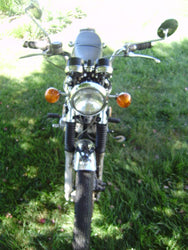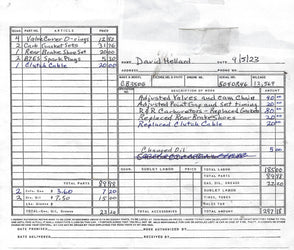 Honda CB350 1973 Tyrolean Green Metallic SKU 8000
Regular price
Sale price
$4,700.00
Unit price
per
Sale
Currently Out of Stock
Honda CB350G Tyrolean green Metallic 09152023 
I have a beautiful Honda CB350G, the last year CB350 model, the only one that came with a front disk brake.  This bike looks like new.  Gas tank, striping/sidecover paint is nearly flawless, chrome fenders are bright/straight undented, IRC tires are brand new, period correct and the nibs are still on them. Rubber fork covers look like new,
 Instruments look new and function as such. All electrics work including the instrumentation light cluster and neutral light.  Handlebars are straight and unbent, Headlight Shell like new. Under the locking seat, wiring is original, battery has its ABS Cover over the terminals.
 It starts easily on either the electric starter or kick starter(Yes you youngsters motorcycles used to come with kick start levers) It runs up to red line with no shudders or studders, and settles down to a nice low idle. Brakes and clutch work as they should.  This bike is as close now as to riding it new in 1973.
It is ready to go, just back from a Honda Trained Mechanic.  I have attached it's recent several hundred dollar repair bill which shows the following work performed;
Complete Tuneup,  
Adjusted Valves and Cam Chain
Set Points and Timing
Removed carburetors, cleaned and replaced gaskets
Replaced Clutch Cable
Replaced rear brake shoes
Changed the Oil
I have a clear Ohio title in my name.
This motorcycle can be seen in the Columbus, Ohio area by appointment.