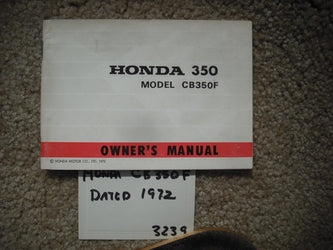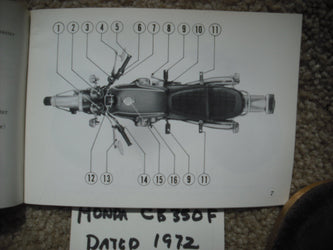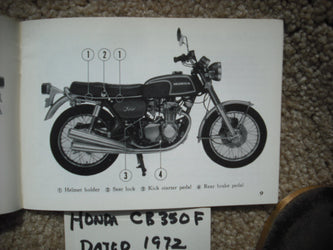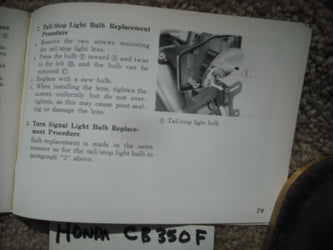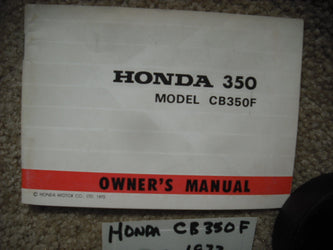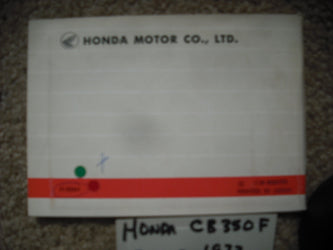 Honda CB350F Manual 3240
Regular price
Sale price
$0.00
Unit price
per
Sale
Currently Out of Stock
Original CB350 Four Cylinder Manual  First year model, dated 1972. With the exception of a small area with a couple of marks on the back cover shown in the picture, this manual is like new outside and inside.
These manuals are filled with specifications, maintenance guidelines, and also a pull out wiring diagram.
A manual is a must for a serious owner.