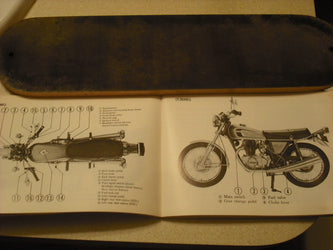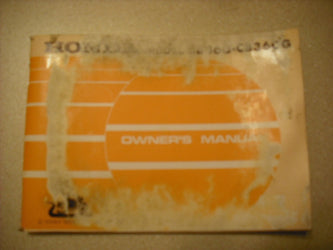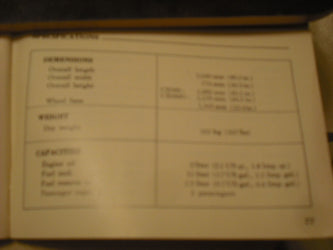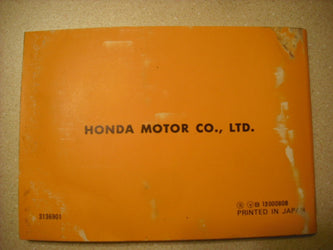 Honda CB360 CB360G 1974 Owners Manual
Regular price
Sale price
$59.00
Unit price
per
Sale
Currently Out of Stock
The cover says CB360 and CB360G.  Both the 360 and 360G were both shown as 1974 model.  The very first units had a drum brake.  The PICTURES in this manual show the drum brake, but the manual covers maintenance information for both drum and disc brakes.
Only the front cover has some fade out..The back cover is more e representative of what it looks like inside. This manual shows the same wear marks that any Honda manual had when it was stored up under the seat not in plastic. Otherwise the cover is nice.The inside is perfect.  Includes disk brake information which other models did not.  It includes a wiring diagram which you often see in the "copies" for sale on the internet.
Please note that my webcart shipping cost calculator does not work well for small weight items like a manual.  So, if  your shipping cost for a manual to  the lower 48 US States is more than $9.00 please go ahead and order and I will  rebate paypal for the difference.