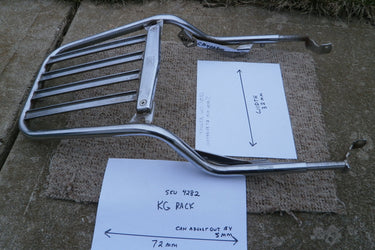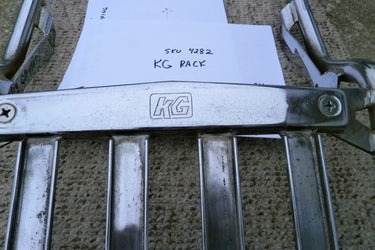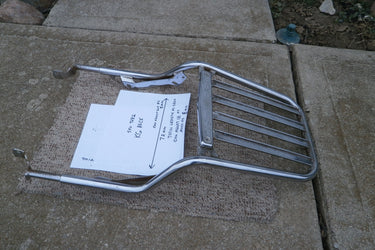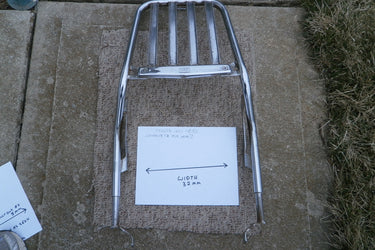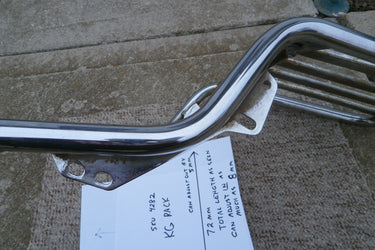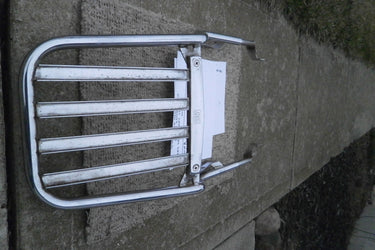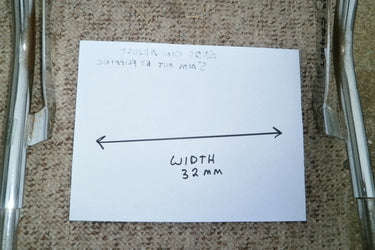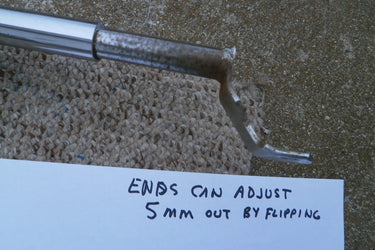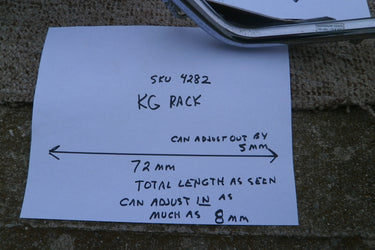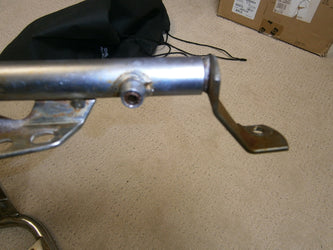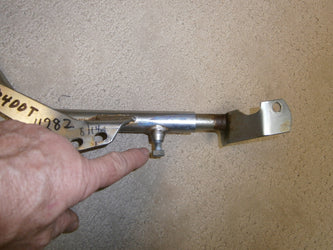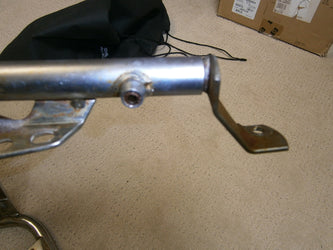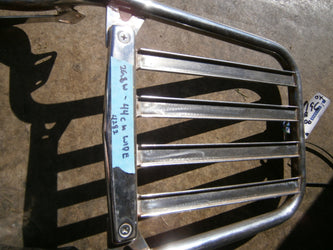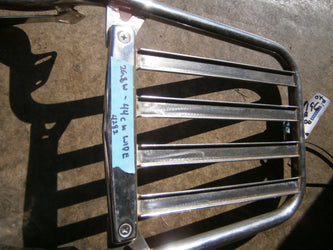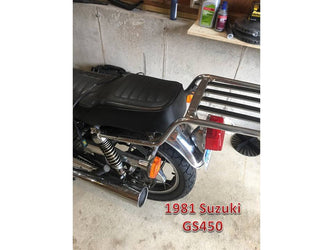 Honda CB400 Suzuki GS450, Luggage Rack KG Model ADJUSTABLE will fit others 4282
Regular price
Sale price
$149.00
Unit price
per
Sale
Currently Out of Stock
This rack is a beautiful high chrome KG rack.
My notes are that this rack  came from a CB400.  However, I recently sold one like this that my customer informed  me that it fit nicely to his  1981 GS450 Suzuki.
It is VERY adjustable. The quality of chrome on these KG racks is much higher than other racks. The length shown in the pictures is 72mm, however it can adjust another 8mm in or 5mm out by an allen adjusting screw at the bottom. Is mounting width across the shocks is 26.6 turned in and 44cm wide turned out.  One of the adjusting allen bolts has been replaced with a regular bolt as shown on the pictures. It does not affect its adjustment. It has 4 different mounting holes on each side, so this rack is highly adjustable to fit many bikes.
Email me if you have questions about fit, and I can measure for you