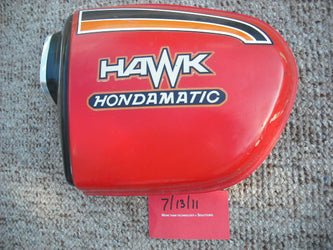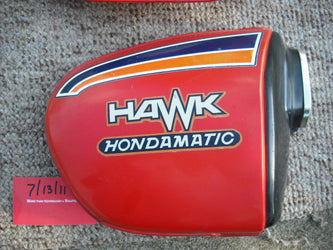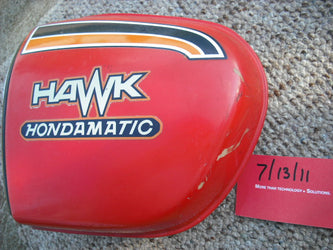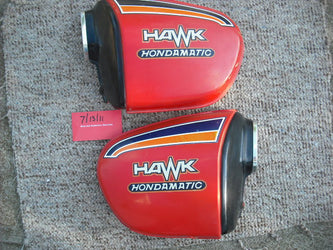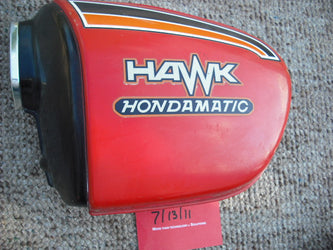 Honda CB400A 78 Hawk Hondamatic Orange Sidecover Pair 83700-413-0000 83600-419-0000
Regular price
Sale price
$119.00
Unit price
per
Sale
Currently Out of Stock
Wow when did you see a pair of Hondamatic sidecovers.  This bike was made only in 1978.
Both are in excellent condition, with shiny chrome rings, no cracks or broken tabs.  The left has only very minor paint scrapes towards the rear around the corner of the cover
If you have one of these rare Hondamatics , you are likely to lose or break a sidecover someday, buy now for backups.