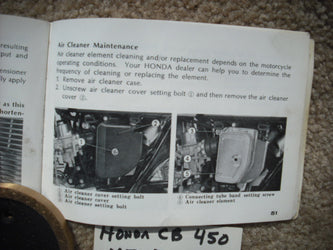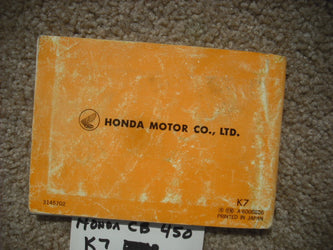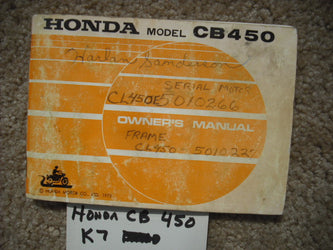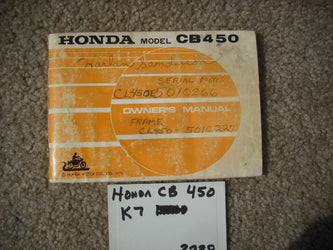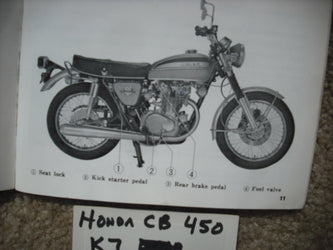 Honda CB450 K7 Manual
Regular price
Sale price
$49.00
Unit price
per
Sale
Currently Out of Stock
K7, dated 1973 original owners manual with original cover, complete and very Good condition inside, cover does have a name and serial number printed on it.  
Calling Harlan Sanderson--I have that long lost manual of yours.  Now is your chance to get it back.  :)
Lots of illustrations and technical detail including a wiring diagram-- a must for serious owners that want to keep their bike running perfectly.Note:  My shipping calculator for the ordering process sometimes does not handle postage properly for light items like a manual.  So if your shipping to the lower 48 US States shows more than $9, don't worry, I will  rebate the difference.