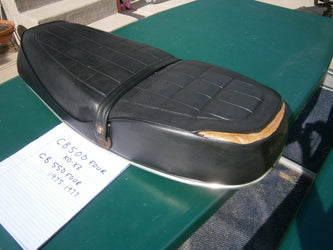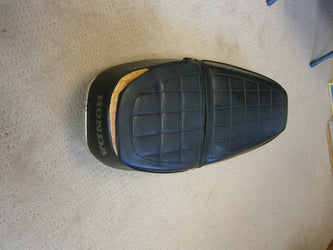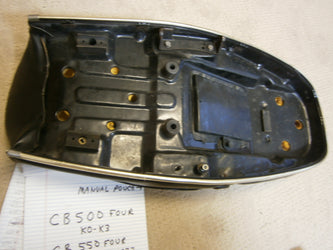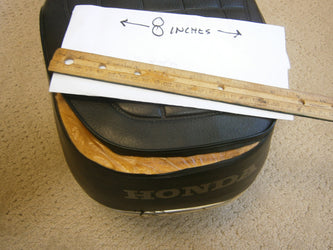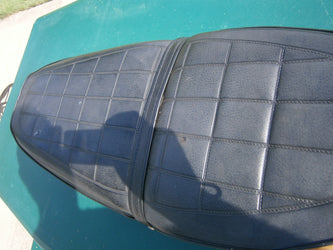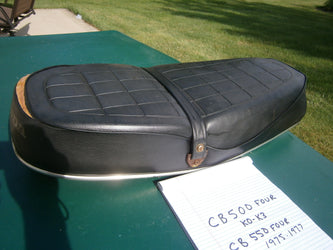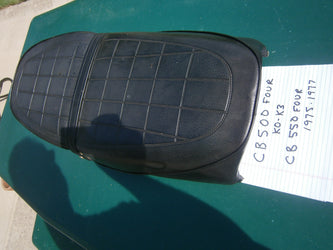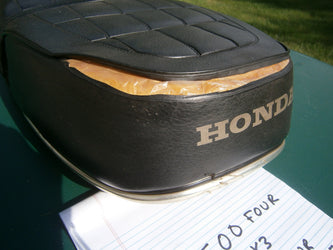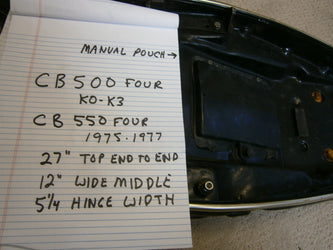 Sold Ebay 7/12/18 Honda CB500 Four CB550 Four Seat 5228
Regular price
Sale price
$99.00
Unit price
per
Sale
Currently Out of Stock
Reference# OREUSA2931015201JP 
大友 一輝1850 Airport Exchange Blvd #200Erlanger, KY 41025
 am really confused as to what happened to this near perfect seat.  Look at the pictures. It is nearly perfect everywhere except  very rear seam has let go in a very conformal pattern..  It is nearly perfect everywhere else.  The strap is excellent.  It has the rubber door underneath for the owners manual, its seat bumpers are perfect..  
For someone with seam sealing experience this could be an easy fix.  If you want it perfect there are a lot of seat covers out there.
Seat Dimensions are shown.