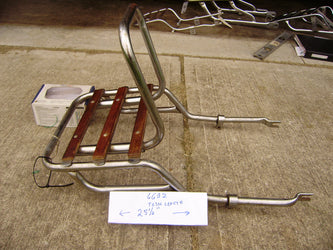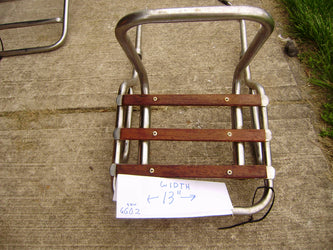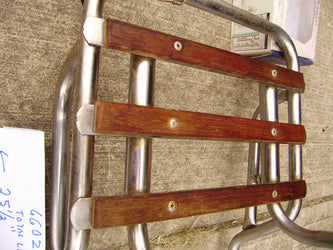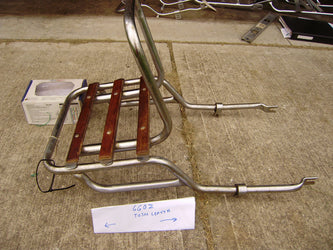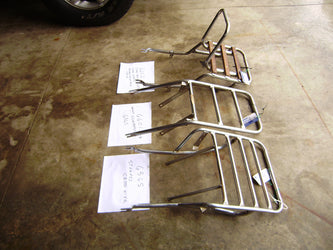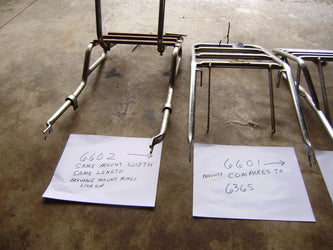 sold ebay 10/29/21 Honda CB750 K1-K5 NOS luggage rack with back rest sku 6602
Regular price
Sale price
$169.00
Unit price
per
Sale
Currently Out of Stock
New old stock product.  Purchased from an old line Honda dealer who stocked lots of OEM and high quality replacement parts in the heyday of Japanese imports but is now closed. It is NOS and beautiful with hardwood mounting surface, and a back rest.  Unfortunately it was not marked as to model.  So I have had to do some side by side comparisons with known racks.
If I have sent you a rack measurement guide.  here are the dimensions up against those pictures.
A= 11"
B= Adjustable to 10"+
C= NA
D= 26"
So I have lined this rack up beside a AAA Brand rack that is clearly marked Honda CB750 K1 K2.  Another rack without a back rest was also shown for comparison.   From a fitting standpoint the K2-K5(and CB750K76)  models all share the same model code which is 341 which means the frames are the same.  So the rack for sale lines up right beside the marked AAA rack, mounting points for mounting points.    This rack's surface area is slightly smaller than the AAA brand and is outfitted with beautiful woodgrain.  I can take other measurements and pictures and ask questions. I am fairly confident of my measurements, however please examine the pictures carefully to make certain this  rack will fit your application as there is no return of parts.