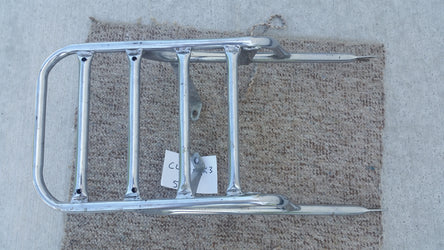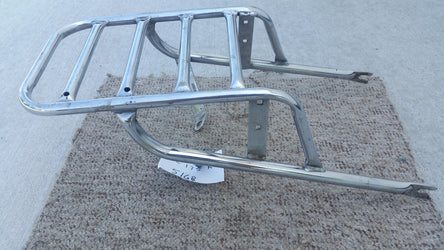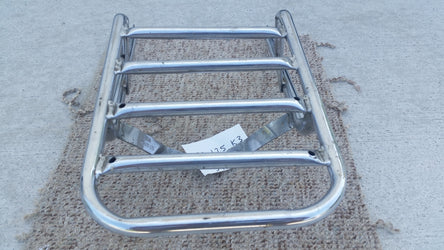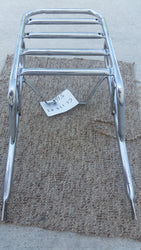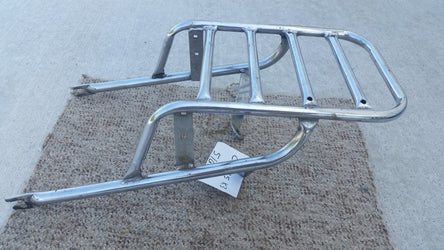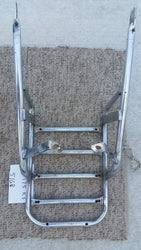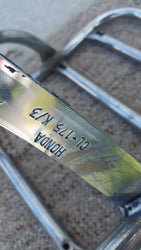 Honda CL175K3 Luggage Rack 5168
Regular price
Sale price
$199.00
Unit price
per
Sale
Currently Out of Stock
Beautiful used rack, and boy are they hard to find., straight and unbent good quality plating.   No rust anywhere top or bottom, just a few small  spots that started to oxidize and have turned black.  Clearly marked CL175K3, and I matched it up against a 1970 CL175K3 that I have in the garage and it is a perfect fit on the shocks, and fits under the tail light.   
I will not guarantee that it will fit all 1970-1973 CL175 models  but I believe the frames are the same.
This rack does not say "AAA brand", but I have seen enough to know that this was built by AAA which was the defacto standard aftermarket brand that Honda dealers sold their customers when a rack was wanted.