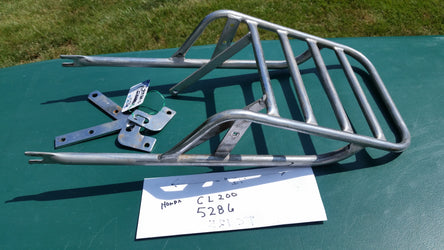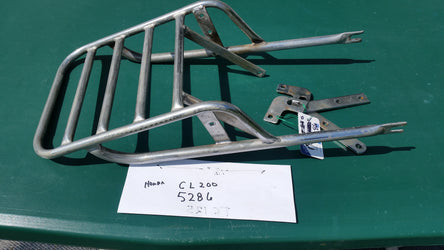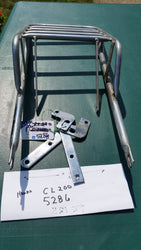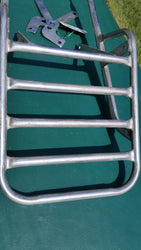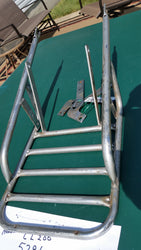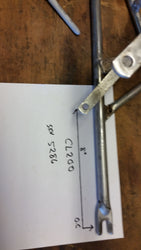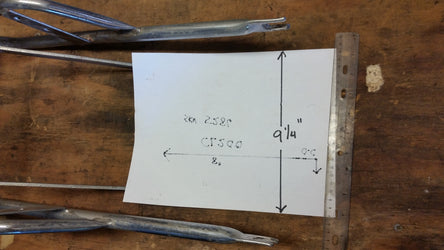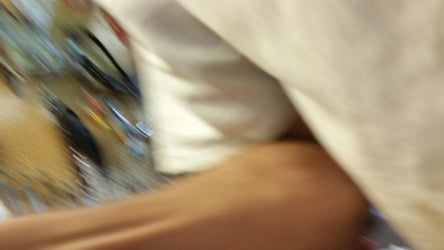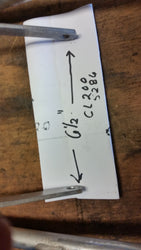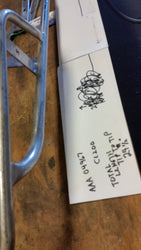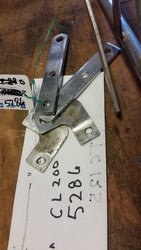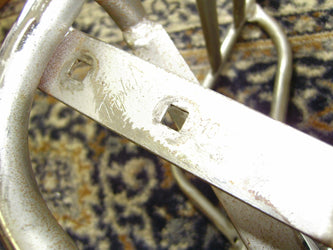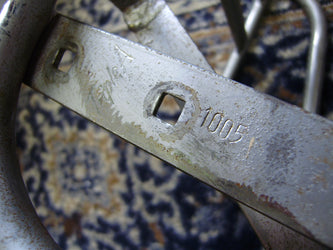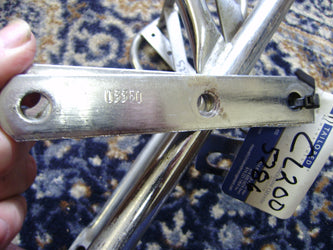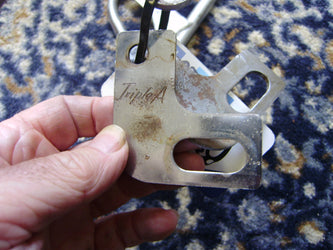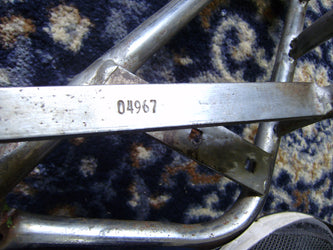 Honda CL200 Luggage Rack 5286
Regular price
Sale price
$189.00
Unit price
per
Sale
Currently Out of Stock
AAA Luggage Rack which was the defacto standard for aftermarket luggage racks sold by Honda dealers. Very good condition, straight, with very minimal rust at welds. 
The guy I bought this from told me that he removed it from a 1974 CL200 which is a one year model.  In the 10+ years that I have had my parts website, I have never had another CL200 rack 
It is marked AAA 1005 on the outside verticle stay and on its angular side mounting bar 04967.  It comes with two extra 6' x1" metal mounting bars, and two right angle mounting bars marked AAA
It definitely looks different than a CL175 rack I have in stock.  This rack did come with four separate AAA brackets that I assume were used in the installation on the CL200. I have taken measurements for your evaluation.   It MIGHT also fit a CB200.