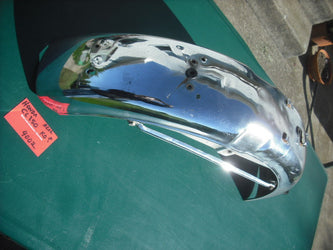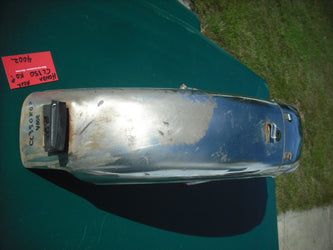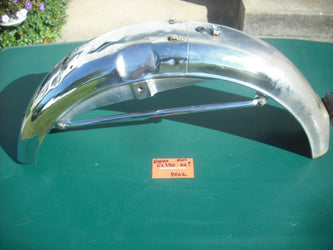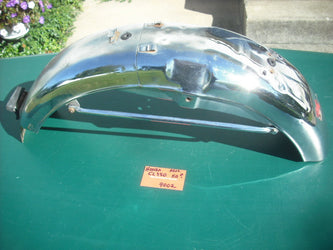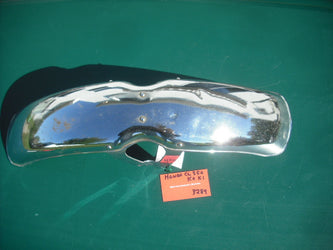 Sold Honda Rear Fender Possibly CL350 K0
Regular price
Sale price
$99.00
Unit price
per
Sale
Currently Out of Stock
Chris Gale 2/16/15 lg order 17 Russell Road Kandos, Nsw 2848 Australia
this Fender matches right up with a CB350 rear fender with a factory CAB350 tag on it. that I have in stock.  The only thing different is the straight reinforcing bar that the CB350 fender does not have.
It has an area of what looks to be acid drip that has taken a section out of the chrome that I have pointed out on the pictures.  this area is underneath and wouldn't show Otherwise it is a very nice straight fender without dents and decent chrome on most of it.
It was marked CL350K0 when I bought it but no guarantee, email me for measurements etc before you order as all sales are final.