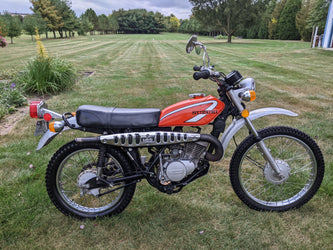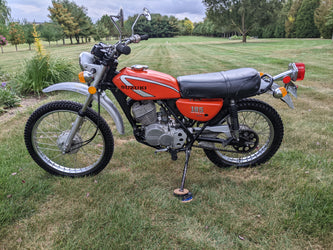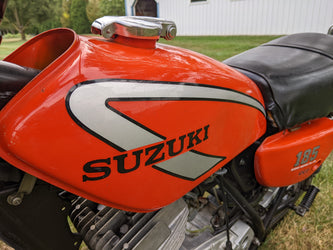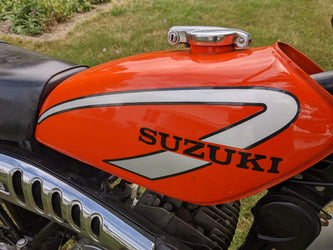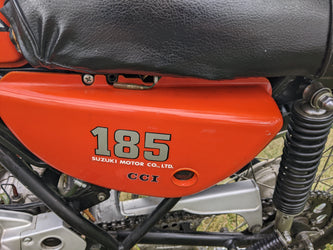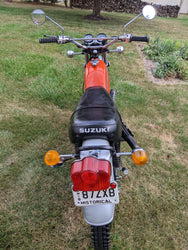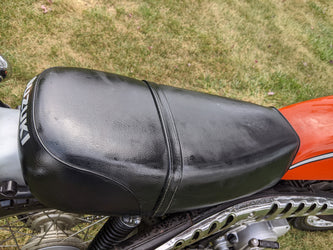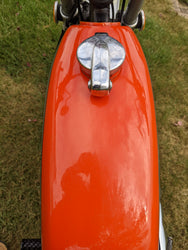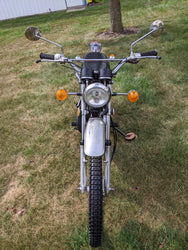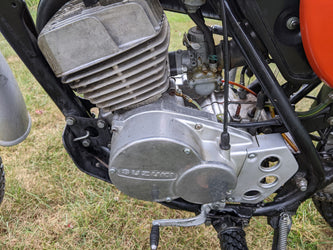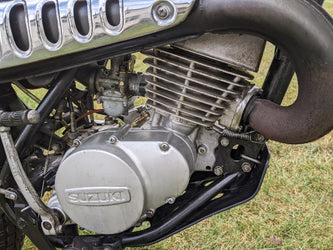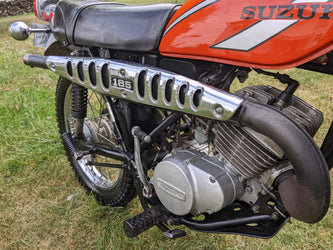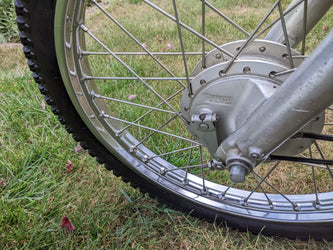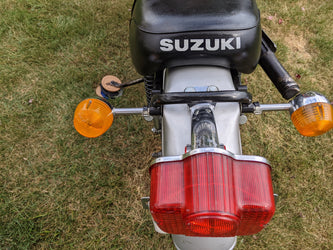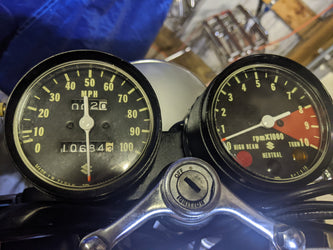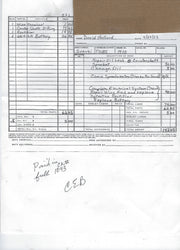 Suzuki TS185 1975 Orange Cannot Be Purchased Online Use Chat Button for Questions
Regular price
Sale price
$4,200.00
Unit price
per
Sale
Currently Out of Stock
This Motorcycle cannot be ordered online.  A purchase decision like this requires deeper personal contact.  Use the "Contact Us" or "Chat Buttons" to contact me.
What a beautiful example of what Suzuki dual purpose bikes looked like by 1975.  They finally started putting beautiful paint/decaling and a 21 inch front wheels for better off road performance. The paint and striping is like new on this bike. 

The whole bike is gorgeous, probably a 8.9 on a 10 scale.  It is 100% original right down to both the Suzuki OEM mirrors, grips, and OEM reflectors. It's oil injection has been tested and it works flawlessly.  The bike starts easily and runs cleanly at all rev ranges. Brakes, clutch and shifting work as they should.  I just invested $145 to professionally get it 100% road worthy: New rectifier, New battery, fixed a countershaft  oil leak, and had the oil changed.  See attached repair bill.
I have a clear Ohio title in my name.  This bike can be seen by appointment in the Columbus, Ohio area.  If you are further away, I have excellent shippers that you can work with to get it to you safely.